About Us
Our Vision
To be the supplier of choice by providing the highest purity carbon dioxide to all consumers.
Our Mission
To efficiently manufacture, distribute and market the highest purity carbon dioxide throughout the region, whilst achieving the highest standards of customer service so as to secure the company's long term technical and financial viability.
Origins
Carbacid is the descendant of BEA Sawmills Limited, a company belonging to Mr Kitchener Morson, who first extracted carbon dioxide from a natural underground reservoir in Kereita Forest in Kenya, some 60 kilometres from Nairobi.
Various mergers and acquisitions over the years saw the formation of Carbacid (CO2) Limited in 1975 and the listing on the Nairobi Stock exchange of its parent company, Carbacid Investments Limited.
Carbacid is the largest supplier of pure natural carbon dioxide in East Africa, supplying the major drinks bottlers and breweries in several countries in the region:
Kenya
Uganda
Tanzania
Ethiopia
Southern Sudan
Somaliland
Malawi
Zambia
Rwanda
Burundi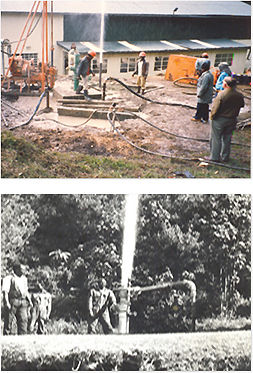 ---
Board of Directors
Dennis N O Awori (Chairman)
Amb. Awori joined the Board of Carbacid in August 2014 and was appointed Chairman of the Board in 2016. After he graduated with an honours degree in Aeronautical Engineering from the University of Manchester in 1976, Dennis has held senior positions in the motor industry during his career. Dennis was the Ambassador of the Republic of Kenya to Japan and Korea from 2004 to 2009. He is past Chairman of The Kenya Private Sector Alliance (KEPSA). Currently, he is the Chairman of both Toyota Kenya Limited and Bank of Africa Limited and is also on the Boards of several other reputable companies in Kenya.
Baloo C Patel
Mr. Patel joined the Board in 2002. He is a significant shareholder in the Company and has extensive business interests in Kenya. He is also a Director of Sanlam Kenya Plc along with several other unlisted companies. His varied business experience brings a wide range of additional skills to the Board.
Mukesh K R Shah
Mr. Shah joined the Board in 2002. He is a member of the Institute of Certified Public Accountants of Kenya, the Institute of Certified Public Secretaries of Kenya and a Fellow of the Association of Chartered and Certified Accountants of the UK. He is a former partner of Price Waterhouse (now PriceWaterhouseCoopers) and a director of a leading consultancy firm that specialises in providing strategic and business advisory services to family-owned businesses. Mr Shah is substantially a non-executive Director, but has certain specific responsibilities for financial matters of the Group.
Susan Mudhune MBS
Mrs Susan Mudhune joined the Board in July 2017. She has a wealth of experience in the corporate world having served on a number of dynamic and successful Boards. She is a member of various business, professional and community service committees. Susan is a consultant in corporate governance and leadership and is a certified trainer in corporate governance with consultancy and training experience in the region. Susan holds degrees in Bachelor of Arts and Masters in Business Administration from the University of Nairobi.
Eng. Edward Musebe Achieng Bsc (Hons), MBA
Aged 52, Eng Edward Musebe was appointed as an independent non-executive Director of the Company with effect from 11th December 2018.
Edward holds a degree in Mechanical Engineering and Masters in Strategic Management and is currently pursuing his doctorate studies in Strategic Management. He has gained a wealth of business management experience having worked as Managing Director of Chemelil Sugar Company Limited and Amloy Engineering Limited; and various positions at Unga Limited, East African Cables Limited, East African Breweries Glass division and Magadi Soda Company plc.
He is currently the General Manager at African Diatomite Industries Limited. He was also non-executive Chairman of Kenya Broadcasting Corporation from 2013 to 2016. Edward is also an adjunct lecturer at United States International University and at The University of Nairobi Institute of Tropical and Infectious Diseases.
Rohan B Patel
Mr. Rohan B Patel was appointed as a Director of the Company with effect from 29 May 2020.
Rohan holds an MBA from International Institute for Management Development, Switzerland; MSc Management, London School of Economics; Advanced Management Programme, Harvard Business School, USA and Certificate in Real Estate, Development and Hotel Investment, Cornell University, USA.
He has a wealth of business experience having worked as the Head of Corporate Development of a diversified investment group having investments in real estate services, insurance and asset management. Earlier Rohan worked with KPMG Eastern Africa in Business and Financial Advisory Services and Development Advisory Services.